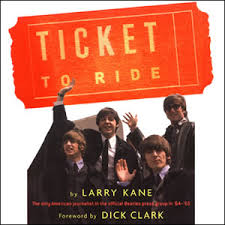 ....and we don't care....that's right, folks, we just don't care, as the old but classic Beatles song goes.
Last night, methinks Aaron Heilman purchased himself a one-way ticket to ride out of New York, doing his usual lousy job out of the bullpen. Fortunately, the offense, for once, was awake, and the Mets were able to outlast the Nationals to capture a much-needed win. As the Phillies continue their winning ways, having now won six games in a row, you just have to wonder, if you're a Mets fan, when, if ever, it's going to stop.
Despite my personal dislike for Mike Francesa's on air personality, I was listening to him yesterday afternoon, like I always do, since I put WFAN on in the morning, and it stays on all day. Anyway, as much as I dislike him, he did say a few things about the Mets that I totally agree with. The first being that you have to construct your lineup, at this point, with Reyes one, Beltran two, and Wright three. I've always felt that Beltran is a two hitter; his mental makeup and execution have shown that, over the years, and that Wright, despite his recent struggles, is still the best overall hitter on the team, so he belongs in the three hole.
He also said that if the Mets tank again this year, they need to "re-examine" their core. And I could not agree more. The core of this team has had three years to prove its mettle, and has thus far come up way short, despite the raw talent contained in the bunch. You just have to wonder if these guys are capable of putting the petal to the metal when the chips are down. If they aren't, then it's time to rethink the construction of the team core, and that includes the guys making the decisions.
It might be time to clean house, and start anew.
We'll have to see.
In the meantime, the blog name stays as altered.